ConstructionOnline™ 2020 promises to be the strongest, most comprehensive construction management software available on the market today, and New Advanced OnCost™ Estimating is a key component to the system's preeminent dominance.
With a user-friendly Excel-like Interface, 3 impressive Levels of Detail, Easy Estimate Imports, and Integrated Change Orders + Selections, ConstructionOnline's OnCost™ Estimating exceeds expectations, delivering the most powerful online construction estimating tool available in the industry today.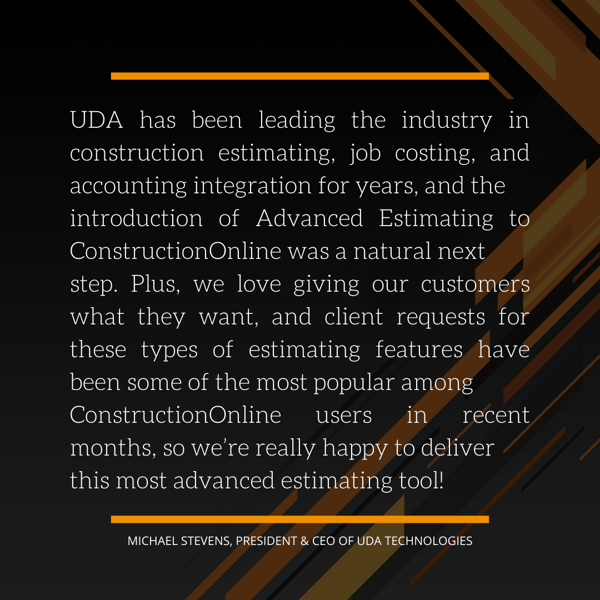 New Advanced Estimating in ConstructionOnline™ 2020 furthers users' construction financial management capabilities with robust online reporting features and the industry's best accounting integration capabilities. With a full library of professional financial reports and intuitive profitability dashboards across all estimate views, users will find it easy to win more bids, boost profits, and manage job costs.