UDA Technologies is excited to announce the release of ConstructionSuite 11, the latest version of the award-winning construction management software suite. With fully integrated Estimating, Scheduling, Document Management, Specifications, and CRM tools, ConstructionSuite 11 delivers new and enhanced tools to power the success of contractors around the world.
Michael Stevens, President & CEO of UDA Technologies, believes ConstructionSuite 11 continues UDA's legacy of value and satisfaction: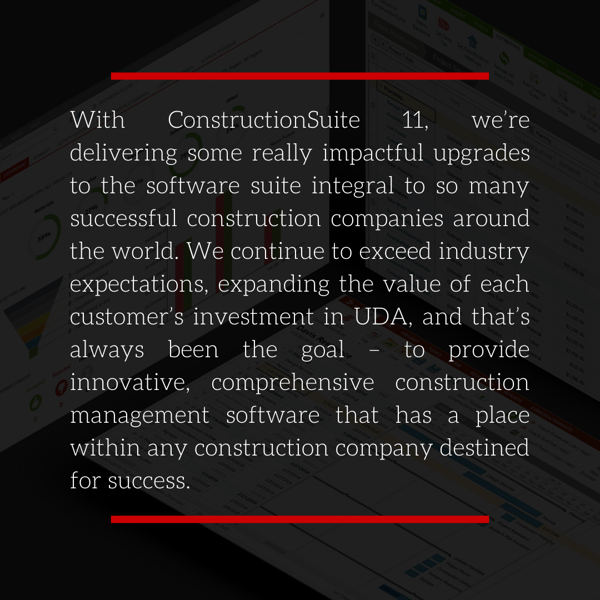 UDA Technologies is a leading provider of construction management software solutions for over 650,000 users in 75 countries worldwide, working to manage $80 billion in construction jobs every day. Winner of 24 Top Product Awards and certified a Premium Gold Developer by Intuit, UDA consistently leads the industry in customer satisfaction & ease-of-use, providing best-in-class solutions proven over two decades to support the success of growing construction businesses.
To learn more about ConstructionSuite 11, contact UDA Technologies at 1.800.700.8321, or try it for free today!