UDA Technologies is excited to announce the release of ConstructionSuite 12, the latest version of UDA's award-winning construction management software suite. With fully integrated Estimating, Scheduling, Document Management, Specifications, and CRM tools, ConstructionSuite™12 delivers new features and impressive enhancements to power the success of growing construction companies around the world.
Michael Stevens, President & CEO of UDA Technologies, believes ConstructionSuite™12 continues UDA's legacy of power and performance: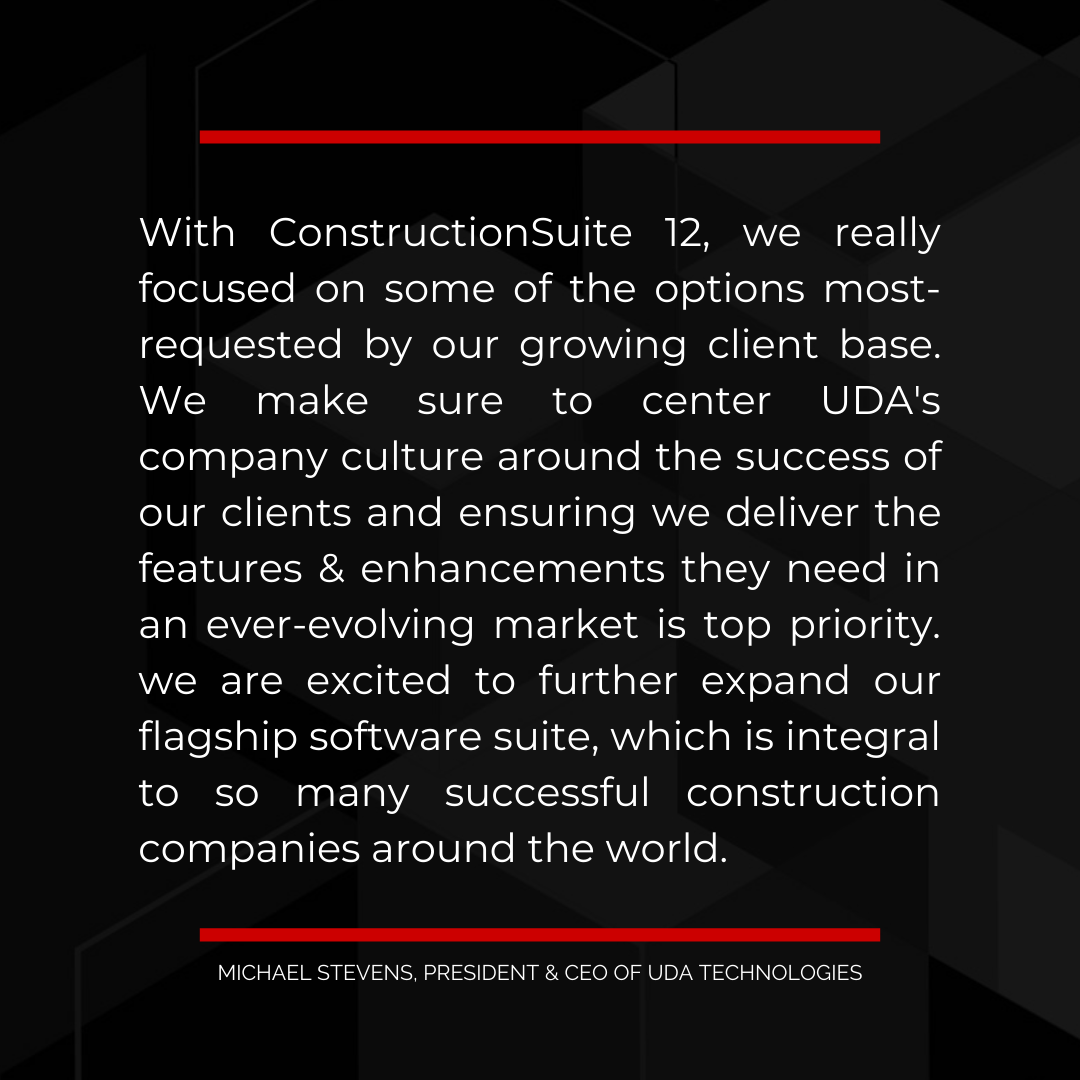 Key highlights of ConstructionSuite 12 include:
Automated Reporting
25+ Custom Dashboard Layouts
File Search within Estimates & Schedules
Compatibility with QuickBooks 2021 - and much more!
UDA Technologies continues to be a leading provider of construction management software solutions for over 750,000 users in over 75 countries worldwide, working to manage over $85 billion in construction jobs every day. Winner of 25 Top Product Awards and certified a Premium Gold Developer by Intuit, UDA consistently leads the industry in customer satisfaction & ease-of-use, providing best-in-class solutions proven over two decades to support the success of growing construction businesses.
To learn more about ConstructionSuite 12, contact UDA Technologies at 1-800-700-8321.